HUF was established in 2006 by a grant from The Language Flagship, a national effort to change the way Americans learn languages.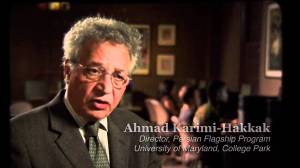 Designed as a network of programs, The Language Flagship community includes a variety of undergraduate, graduate, and K-12 programs. Flagship centers are based at institutions of higher education around the United States and offer an on-campus curriculum coupled with a strategy for intensive study at an Overseas Flagship Center. Programs are led by nationally-recognized leaders and innovators in language education.
Other Flagship languages include: Arabic, Chinese, Korean, Portuguese, Persian, Russian, Swahili, and Turkish.
Though all Flagship Centers have the same goal — to create graduates of American colleges and universities who are professionally proficient in key languages — each Flagship Center follows its own pathway to reaching that goal. Some have one- or two-year programs for graduate students and offer masters degrees. Others offer language programs for learners as young as five-years-old. All Flagship Centers have programs for undergraduate students. All share the goal of educating students in the languages and cultures of the world.
Read more about the history of The Language Flagship here.