The Language Flagship
HUF Year in India students make national headlines
Third-year HUF students spending the year studying in India made national headlines in January for their fluency in Urdu and their passion for language study. "American Students Enamoured by the Royal Lingo," wrote the English-language daily The Hindu. English and Asian Studies major Florence Kerns, one of four HUF students currently in India, told the paper that she was "enchanted by [Urdu] poetry," and even recited a ghazal by Quli Qutb Shah for the writer.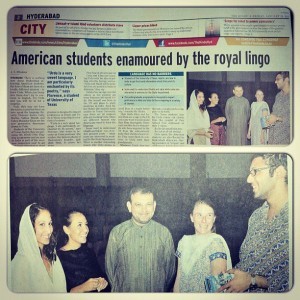 HUF launches major new website focused on the language of medicine
Friends and supporters of HUF nationwide gathered in Austin this week to celebrate the launch of a major new website focused on documenting and teaching the specialized language of healthcare in South Asia. Language for Health (hindiurduhealth.org) is the product of three years of substantial collaboration between HUF, The University of Texas at Austin, Columbia University, and New York University.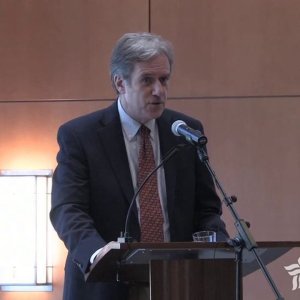 New videos introduce HUF and the Language Flagship
In collaboration with Richfield Productions, the Hindi Urdu Flagship and the Language Flagship have produced two new promotional videos. The first video focuses on HUF and features the faculty and students of the Flagship. The video presents an overview of HUF's mission and distinctives, it also touches on HUF's Year in India and the Language Flagship movement as a whole.