HUF would like to congratulate HUF First Year student Lawrence Walker for his scholarship awarded through the Critical Language Scholarship (CLS) Program!
Since 2006, the CLS program, sponsored by the U.S. Department of State, has sought to increase the number of students studying languages considered critical to U.S. national security by covering all costs associated with approved summer abroad programs.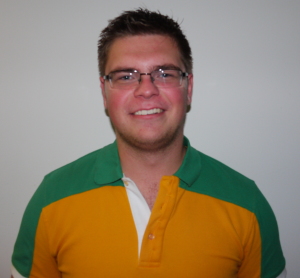 The CLS Hindi program, provided through the American Institute of Indian Studies, provides intensive formal classroom instruction and cultural immersion equivalent to an academic year of university-level study.
With his scholarship, Lawrence will spend eight weeks in Jaipur, India. Lawrence first became interested in Hindi during high school, and began to teach himself in the ninth grade before going to India for the first time. He would like to use this program to increase his cultural knowledge of South Asia and understanding of Hindi to prepare for graduate studies (hopefully at UC- Berkeley) and working in India or Pakistan with non-profit organizations. He is looking forward to meeting people from many different regions, both Indian and American, as well as practicing Hindi outside the classroom.