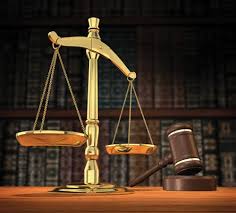 The Hindi-Urdu Flagship Program, in association with the South Asia Institute, hosted a bilingual seminar entitled Languages of Law and Justice in Hindi and Urdu, on Tuesday, April 2. The event was conducted in Hindi-Urdu and English.
Berkeley Law student Siddhartha Sharma presented a lecture entitled "Afzal Guru ki Phansi par Siyasat: Sarkar, Awam, aur Qanun" (Afzal Guru's Hanging: Rulers, Ruled, and the Bloody Justice).
 Shoaib Ghias, a Ph.D. candidate at Berkeley Law and author of a number of publications on the subject of law in South Asia, presented a lecture entitled "Ek Fatwe ki Siyaasat: Pakistan men Islamic Banking" (The Politics of a Fatwa: Islamic Banking in Pakistan).