people: sabeena-shaikh
Shamim Hanfi: Manto
Hanfi responds to some preceding faculty and student papers, and gives a few thoughts on Manto himself.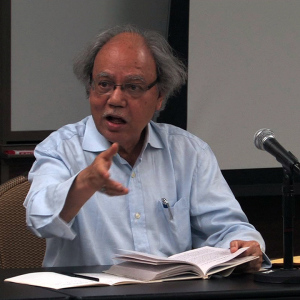 HUF Year in India students make national headlines
Third-year HUF students spending the year studying in India made national headlines in January for their fluency in Urdu and their passion for language study. "American Students Enamoured by the Royal Lingo," wrote the English-language daily The Hindu. English and Asian Studies major Florence Kerns, one of four HUF students currently in India, told the paper that she was "enchanted by [Urdu] poetry," and even recited a ghazal by Quli Qutb Shah for the writer.