Gender Issues'
Susham Bedi: A Literary Life
HUF's Senior Hindi Lecturer Jishnu Shankar recently sat down with well-known Hindi writer and actress Susham Bedi to discuss her journey into a life of Hindi letters. In the interview, Bedi describes her childhood and adolescence in India, her acting career, and some sources of inspiration for her most famous stories.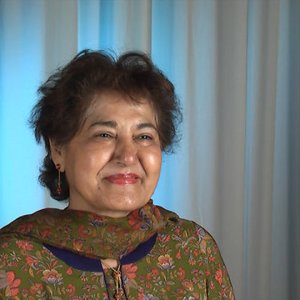 Seminar on Bengali Cinema
Hindi Urdu Flagship students are invited to attend a talk on Bengali cinema by Dr. Shohini Ghosh this Monday, October 17th at 12pm in the Meyerson Conference Room (WCH 4.118). Ghosh is the Zaki Hussain Professor of Media at the AJK Mass Communication Research Center. She is an essayist on popular culture and a documentary filmmaker.