HUF students have the opportunity to spend a summer of intense Hindi study and cultural immersion in Jaipur, Rajasthan or intense Urdu study and cultural immersion in Lucknow, Uttar Pradesh. The summer program allows students to develop their conversational Hindi or Urdu skills and provides some preparatory cultural immersion prior to the more comprehensive Year in India program that appears later in the HUF sequence. Students usually complete their summer in India directly after their First Year (summer prior to their Second Year). Students who can demonstrate satisfactory proficiency in the spoken language may be exempted from the overseas summer.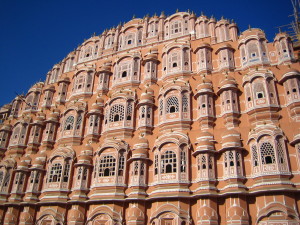 The Summer in India program is administered by the American Institute of Indian Studies (AIIS) — a consortium of American Universities that has offered language programs in India for over 50 years. AIIS places particular emphasis on connecting with the local speech community and self-management of learning. The summer program lasts ten weeks, with at least four hours of classroom instruction every weekday. In addition, there are regular individual tutorials and out-of-class assignments requiring interaction with community members. The AIIS center also frequently arranges cultural activities such as museum visits, films, and plays.
Scholarships to cover tuition and travel for the Summer in India program may be available to well-qualified HUF students on a competitive basis.